"The safety of your child begins with you and ends with an empowered child"
         Desmond Israel, Founder, Attorney (Accra, Ghana)
Today's children are growing up in a world dominated by the internet. We, as parents, set an example by our own use whether it is looking at social media, checking the weather or news, or using it for work. However, whereas many of us did not grow up with our eyes glued to a laptop or tablet, today's younger generations grow up watching cartoons, or playing on them, and it has become a natural part of their life. And as they get older, their use of the internet grows, especially when they are allowed a smart phone.
Unfortunately, this digital world, although having many advantages, also has a dark side, and it is one that could cause great harm to young minds. While it may seem that children and young adults know more than we do about computers and the web, they lack our life experience and instincts when it comes to safety online. For this reason, it is important that parents realize that it is up to them to educate themselves and then their children about online risks. Hopefully, this two-part series will help to keep, not only children and teenagers, but the whole family safe from the hazards that about in the world of the internet. This first part will concentrate on the hardware and software protections you can put in place to make your home environment and devices more secure. The second part will concentrate on specific web dangers and how you can educate both yourself and your children to avoid them.
First, a Few Statistics
70% of children will come across violent or pornographic content when using the internet for research and homework.
17% of children aged 8-12 admitted to receiving a message or photo online that made them uncomfortable. However, only 7% of parents said that they were aware of any distress.
65% of 8-14-year-olds, have either been the victims or instigators of online bullying.
16% of high school students have thought about suicide as a direct result of cyberbullying.
75% of children admitted that they would be happy to share personal information online in return for 'free' goods and/or services.
45% of teenagers spend most of their time online, with girls more likely than boys to pend time on social media.
95% of parents don't understand chat rooms acronyms used by teenagers using chat rooms, eg. P911 – parent alert.[1]
On the positive side, statistics also show that many parents do try to instill some rules and boundaries regarding how their children use the internet, even though they often aren't always aware of some of the risks. Also, it was found that 95% children have their own rules about online rules, although they tend to be about what is considered to be good online etiquette.
Cybersecurity For Homes and Devices
First things first. One thing that parents can control is the home environment and its cybersecurity. There are some things that can be done that will make the whole household safer.
Make Sure that the Family Computer is in a High-Traffic Area
If the computer can be easily seen, then you can keep an eye on what your children are doing on it. Make sure you keep a presence and try to be involved in your child's online activity, eg. homework. Don't allow them to download anything without your permission. Of course, it will be less possible to control this aspect as children get older, but always encourage them to use their devices in a place where the rest of the family gather.
Protect Your Own Information
On the family computer, set up separate accounts for you and for your children, and make sure that your account is protected by a strong password. This way, children can't get into your personal files and either destroy the files or inadvertently disclose them to a third party. Be careful in using a family device with any work-related matters.
Tighten Router and Connectivity Security
If you have a router, then it is possible for people outside your home to pick up the signal and, if your password is weak, they could hack into your home network to steal password and data. Make sure that you have a strong password for your router – the key here is length over complexity. Try putting three or four unconnected words together (nothing related to your name or pet's name), and maybe add a number or symbol in there too. The longer the password, the more unbreakable it will be. Use a good password manager to store it for future needs. Do the same for anything else in your home that is connected to the internet, such as smart TVs, heating system, fridge, even baby monitors. If it connects to the web and you haven't changed its default password to a strong one, then it is hackable. And remember, don't reuse any password for other accounts. It is also good practice to change your passwords regularly.
Use a VPN
VPNs (virtual private networks) add an extra layer of cyber protection as they encrypt all traffic to and from the internet. This is doubly important if you or your family are accessing the web in a public place using a Wi-Fi hotspot – such as a cafe, hotel, or airport.  These places are more likely to be compromised by hackers, who could not only steal your information, but could also plant malware onto your device. One bit of advice though – don't use a free VPN as these are often operated either by cybercriminals or else a company that then sells your supposedly private data to third parties.
Use a Trusted Antivirus (AV) and Malware Software
Even with the best cybersecurity hygiene, it is almost inevitable that at some point your computer will be targeted by a piece of malicious software (or malware for short). The better antivirus solutions out there will protect your network against any known malware threats by detecting, quarantining and removing them before they can wreak havoc. Of course, new malware is coming out all the time, but the companies behind AV programs are constantly alert and adding new virus protection all the time. This is why it is vital to make sure that your AV is kept up to date. A couple of trusted (and free) AV software are those made by Sophos and Avast.
Use a Firewall
A firewall can be thought of as another layer of safety between you and the dark forces that exist on the web. It polices incoming and outgoing internet traffic and either allows, or blocks that traffic depending on whether or not it meets certain security rules. In doing so, it can filter data from any suspicious or insecure source. There are two kinds of firewall: hardware and software. But, for home purposes, software firewalls should be secure enough (hardware firewalls tend to be used by businesses who are more likely to be targeted by hackers). You may have a firewall on your router. If so, check that it is switched on. Also, many computers today have their own firewalls built in. Again, make sure that they are switched on.  We recommend FireWalla. It is affordable ($109-$179), easy to install and user friendly.
Update Everything Frequently
This includes, AV, browsers, email clients, your computer's operating system (OS), and any applications you have on your computer or device. Although constant updates can sometimes be annoying, they often contain security patches, fixing flaws that could allow a hacker to access your system.
Install a monitoring app
Monitoring apps like Bosco, keep an eye on what your children are doing and alerts you to any suspicious activity. Of course, it may only be possible to install this on your own computer (if there is only one in the household), and you may have difficulty persuading older children to have it on their own devices. But it is still an important tool to consider.
Set Parental Controls
Many devices, as well as certain apps, have parental controls that will allow you to set up how much time children can spend online, or on certain websites. You can also control what content they can and can't see (such as adult-rated sites). As there are many variations of devices and apps, it can be helpful to look at websites such as: https://www.internetmatters.org/parental-controls/.
We look forward to developing user videos on these topics in Japanese, Spanish and Portuguese. It is important that when we discuss cybersecurity safety, we do not forget children and young adults. The same applies to our grand parents and new users to the internet.  Digital transformation is about responsible technology and education. More on this on future episodes and articles.
—–
[1] Ana Bera, 'Cyberbullying and Internet Safety for Kids,' Safe at Last, 05/20/2020, accessed at https://safeatlast.co/blog/kids-online-safety/#gref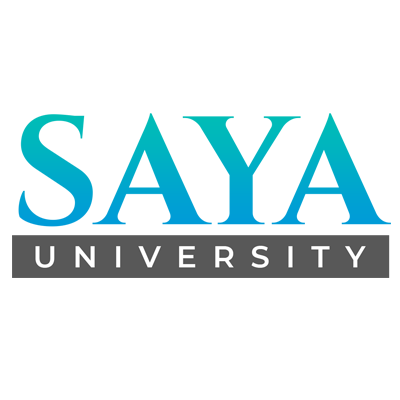 SAYA University is the multi-lingual "netflix of cybersecurity" that produces original e-learning programming in a variety of languages. Saya University is on a global mission to ensure every employee in the world has access to the tools that will heighten cybersecurity knowledge. When a company is serious about protecting its organization against cyber-attacks, it will invest in cybersecurity learning for all its employees. With over 7 billion people on planet earth, we have a lot of work to do. Our multi-language e-Learning platform offers the world's most cutting edge knowledge in cybersecurity, data privacy and compliance all in one place.