Have You Spoken at a Conference at 2 AM? I have. I participated in what was likely the most global summit ever.  No exaggeration. My panel alone represented 4 countries.  I'm originally from India but live streamed from Dubai that late evening. I was joined by my esteemed colleagues from Japan, Ireland and the United States.
The Saya Cybersecurity Awareness tour was a new experience for me. I haven't had the chance to interact with established people in the world of cybersecurity over a virtual conference. The idea was sound – four days of round-the-clock content. Speakers from over 20 countries were giving their two cents on data security, data privacy, and cybersecurity. When I heard the idea, I was skeptical about how we would pull it off – but thanks to the hard work of Jonathan Rossi and Claire Lee, we did!
This was no easy feat. I was like many – with some outdated notions of cybersecurity and big data. After my initial meeting with my fellow panellists, I took a cold, hard look at some of my assumptions and challenged them. We had kept a mock run through where we would discuss the questions we wanted to go through. I knew a lot about balancing public health and data privacy, but I had limited knowledge about the question of big data in India. I was lucky enough to find myself on a global data privacy panel with an esteemed global panel.
Leading up to the conference, I learned about the role of big data and its impact on daily life. Furthermore, in also how we need to have dedicated trained personnel, especially in developing countries where the abuse of big data can be a concern.
Getting back to the summit itself, as I mentioned, it was held at 2 A.M. local time (for me that is!), so I chugged some coffee to stay awake. I was nervous as to how the virtual element would turn out. However, the thrill of interacting with experts kept me alert and helped me understand the common pain points between different countries on the issues of data privacy.
After a while, it felt as normal as having a conversation in a living room. The discussion was free-flowing, and we all learned a little from each other and the situation in each country. We also tapped into our experience as lawyers to talk about typical issues from clients. We spoke about how we were all concerned about whether our data was being used for its original purpose. I realized how in our diversity of experiences we also had a variety of solutions that we could each learn from. Perhaps each of our political leaders can help prioritize issues of data security as part of the political agenda.  We are all in this together.  As one speaker from another panel mentioned, it is a global village of sorts.  It is simply not enough to trace the virus, without putting an equally important emphasis on healthcare privacy. It's a balancing act.  These are tough choices.
One thing I saw in common was privacy concerns across apps that are in daily use. The fraudulent calls on Whatsapp, the Zoom hacks, and the anxiety around data privacy.  Be that in Japan, Ireland, or America – we were all victims of such unwanted attention. Ransomware can take on many shapes and forms, taking a different form in each country dealing with malware and fraudulent attacks.  Culture matters and cybercriminals know this.
I began to think about how no one should be left alone, fighting the battle for global cybersecurity. The first step is to engage in a dialogue to acknowledge the elephant in the room. I can proudly say that it is because of entities like Saya University, that we were able to have such a fruitful conversation. Instead of dismissing data privacy issues, we were able to raise concerns that are often swept under the carpet. Hence, I want to continue the dialogue by spreading the word about the beautiful work that Saya is doing in the field of cybersecurity awareness.  It is extremely important that the conversation goes beyond just cybersecurity and reached people outside of the legal, data privacy and cybersecurity industry.  That is their mission and I was happy to be a part of that journey.
For more information about Saya University, please visit SAYA.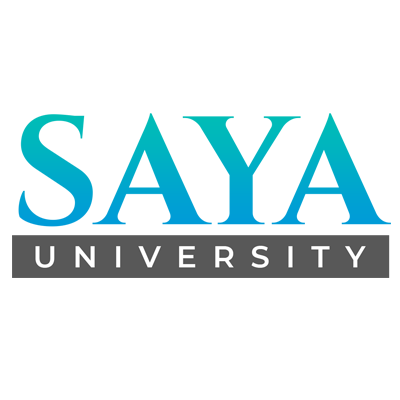 SAYA University is the multi-lingual "netflix of cybersecurity" that produces original e-learning programming in a variety of languages. Saya University is on a global mission to ensure every employee in the world has access to the tools that will heighten cybersecurity knowledge. When a company is serious about protecting its organization against cyber-attacks, it will invest in cybersecurity learning for all its employees. With over 7 billion people on planet earth, we have a lot of work to do. Our multi-language e-Learning platform offers the world's most cutting edge knowledge in cybersecurity, data privacy and compliance all in one place.