A Brief Series Introduction
Many cybersecurity professionals today may not think beyond a time before computers, viruses, and cyberattacks, but information security existed much earlier than the 1970s. Codes, encryption, and decryption have actually been around for centuries. However, great advances in the early twentieth century meant that the skills needed to understand encrypted messages became even more in demand. The rapid development of communication technology, including transatlantic telegraph cables and wireless radio messages, revolutionized the sending of transmissions, whether for purposes of war or peace. Soon, it wasn't just humans creating the ciphers – machines were created for that same purpose. And they could do it faster, as well as make the code more complex. As a result, governments needed skilled individuals to solve these seemingly unbreakable code systems.
During World War II, the code-breaking headquarters of the US and Great Britain – at Arlington Hall Station and Bletchley Park respectively, became famous for the brilliance of their staff who broke the Enigma codes, including the Japanese diplomatic codes. From the listening stations that intercepted the messages, the clerks that received and sorted the intercepts, to the gifted intellectuals and machines that eventually broke Enigma, huge praise is deserved for shortening the war and saving lives. And yet, we often only hear of a few individuals who were, on the whole, white and male, being lauded as heroes. Such men as Alan Turing, Frank Rowlett, William Friedman, Soloman Kullback, and Dilly Knox have become the legends of the code-breaking stories that abounded once the shroud of secrecy was lifted from their work in the '70s.
Such men were, indeed, fully worthy of the praise they received for what they accomplished. However, their brilliance often eclipsed the attainments of those who worked alongside them. Women made up the majority of the staff on these secret bases. Many were in clerical or secretarial roles, but others were part of the code-breaking teams and achieved just as many successes as the men. However, most of these women seem to have been forgotten by history. Only just in the past few years have books started to appear detailing the rich and extraordinary lives and accomplishments of women such as Elizebeth Friedman, Agnes Meyer-Driscoll, Ann Caracristi, Joan Clarke, Margaret Rock, and others. Without the help, knowledge, and skills that these women possessed, many of the men mentioned above, would not have been able to achieve as much success as they did.
Parts 1-6 Summary
These women showed brilliance in mathematics, linguistics, puzzle-solving, and engineering – subjects that have always been traditionally male. In a world dominated by men, these women set an example for all females in the future wanting to make careers in STEM-related professions.  It is valuable to tell these stories and often, including in today's cybersecurity industry. In the first four articles of this six-part series, we will look at the careers of some of these women. Parts One and Two will feature Agnes Meyer-Driscoll and Elizebeth Friedman. Part Three will highlight the work of Ann Caracristi, Genevieve Grotjan, and Wilma Z. Davis. The fourth is all about three of the girls who worked at Bletchley Park – Joan Clarke, Mavis Batey, and Margaret Rock.  Part IV and V will be dedicated the African-American women code-breakers.  Unfortunately there is limited information, as only recently has light been shed that there was a concealed unit of African-American women code-breakers working at Arlington Hall Station during World War II and the Cold War. Hardly anything is known about them – just a couple of photographs and a few interviews exist to show that they were ever there at all. Brought in initially to do low-paid, monotonous key-punching work on commercial codes, they soon proved to be vital to decoding Russian communications after 1948. Only one, obscure, book has ever been written about them, and many people have never heard of them. The fifth and sixth articles have been written to address this oversight.
Of course, in these articles, it is not be possible to name every woman who made a contribution, or even mention the other countries – such as France and Poland, whose efforts ultimately helped to develop the Enigma-busting machines. But hopefully, it will bring to light some of those heroines who, for so long, were hidden from the history books.
The Future of Work & Awareness
Today, cybersecurity still has a skills gap and is particularly lacking in female and ethnic minority professionals. This is sad considering how many women and African-Americans contributed to the code breaking efforts that began today's work of protecting the world's internet traffic from malicious attacks.  The future of work is rapidly changing.  This is even more true with the advancement of technology, increased computation power (5G) and realities of Covid-19.  Diversity is needed more than ever.  We hope you enjoy the 6-part series and be inspired to make a change in your respective communities.  Our voices matter and the future is auspicious when we can all meaningfully participate.  Finally, we hope to see you at our massive 10x Cybersecurity Awareness Summit organized by the Cybersecurity Awareness team at Saya University.  Register here: https://www.sayauniversity.com/cyber-security-awareness-tour/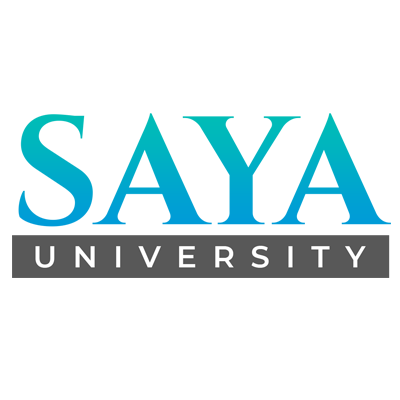 SAYA University is the multi-lingual "netflix of cybersecurity" that produces original e-learning programming in a variety of languages. Saya University is on a global mission to ensure every employee in the world has access to the tools that will heighten cybersecurity knowledge. When a company is serious about protecting its organization against cyber-attacks, it will invest in cybersecurity learning for all its employees. With over 7 billion people on planet earth, we have a lot of work to do. Our multi-language e-Learning platform offers the world's most cutting edge knowledge in cybersecurity, data privacy and compliance all in one place.